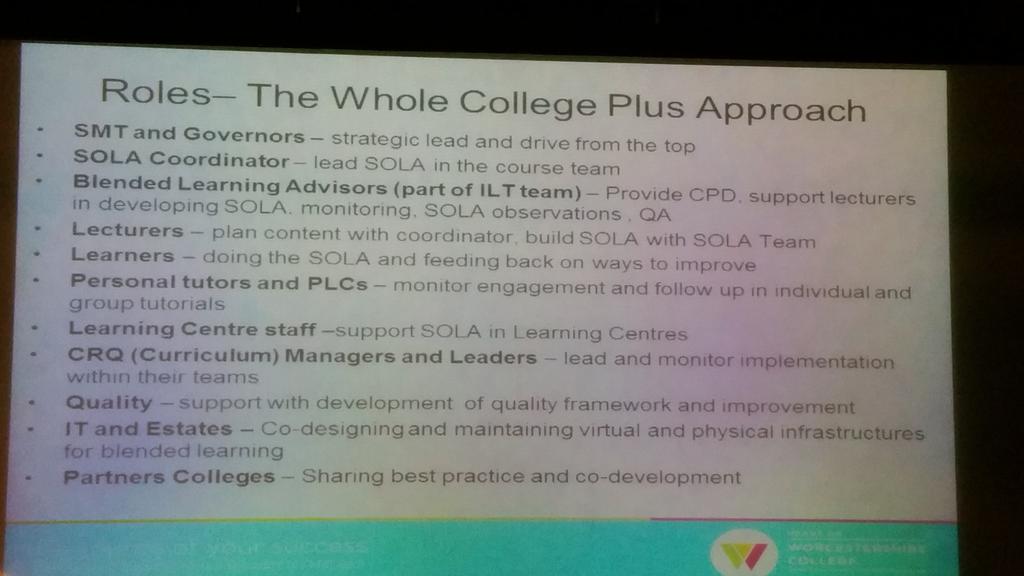 Attending today's Heart of Worcester College authoritative conference on the subject of roles, it is welcome to see the strong message that success in blending technology with learning only comes about when all staff are empowered, whatever their role – it is not to be left to the eLearning manager (if there is one), the IT manager or the good people in the library.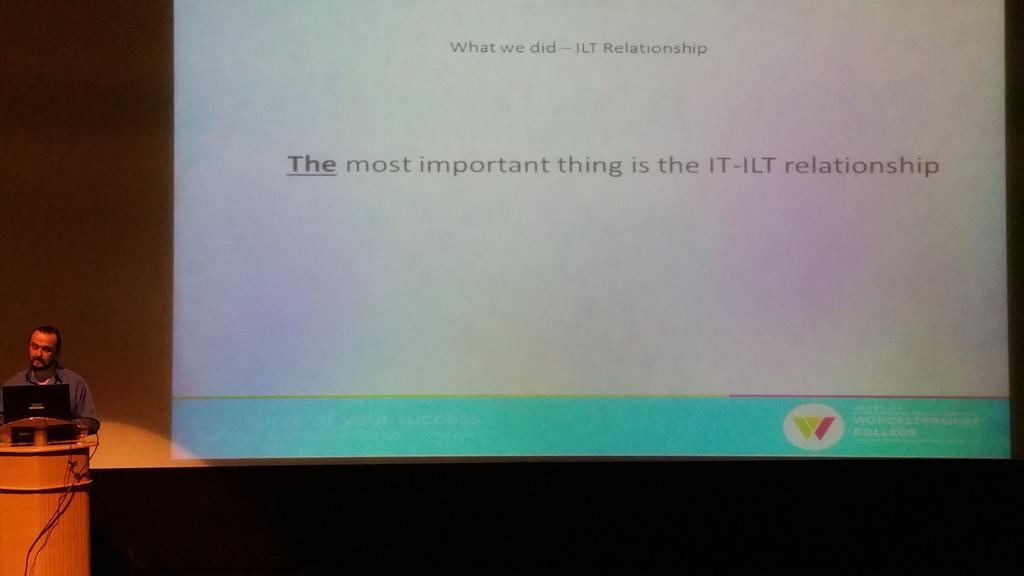 Particularly encouraging is the recognition that staff who look after IT and staff who look after other staff who teach with IT can be enabled to speak each others' language, see each other's priorities and work as a team, both equally valued.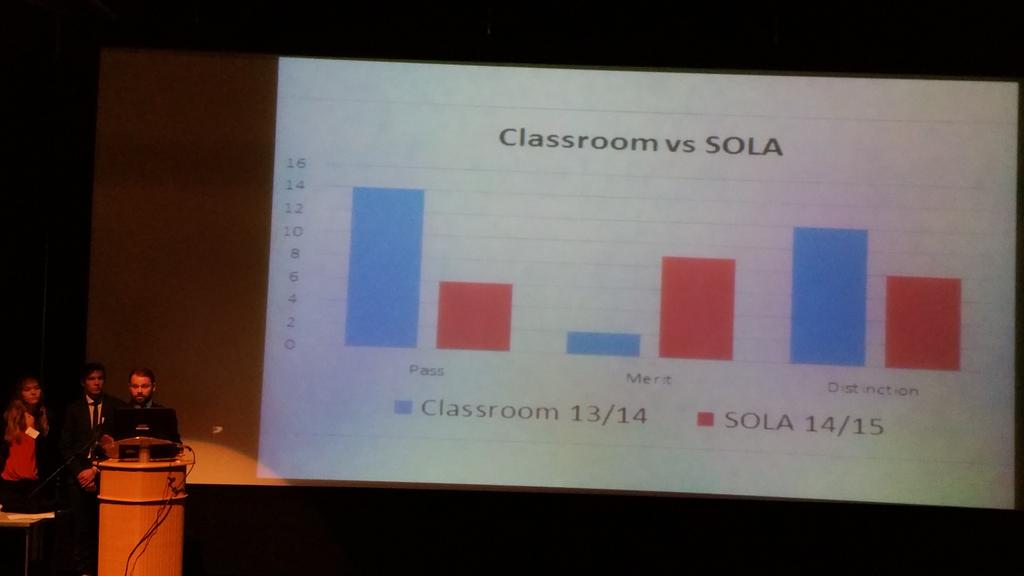 Heart of Worcester College's last five years of  focus on culture change, investment and innovation to deliver Scheduled Online Learning and Assessment – where learners are timetabled to go online and follow resources that stretch their research, collaboration and independent learning skills have produced results – cost savings (even after teaching hours cost reduction has been reinvested in resources and support), and a noticable improvement of passes into merits.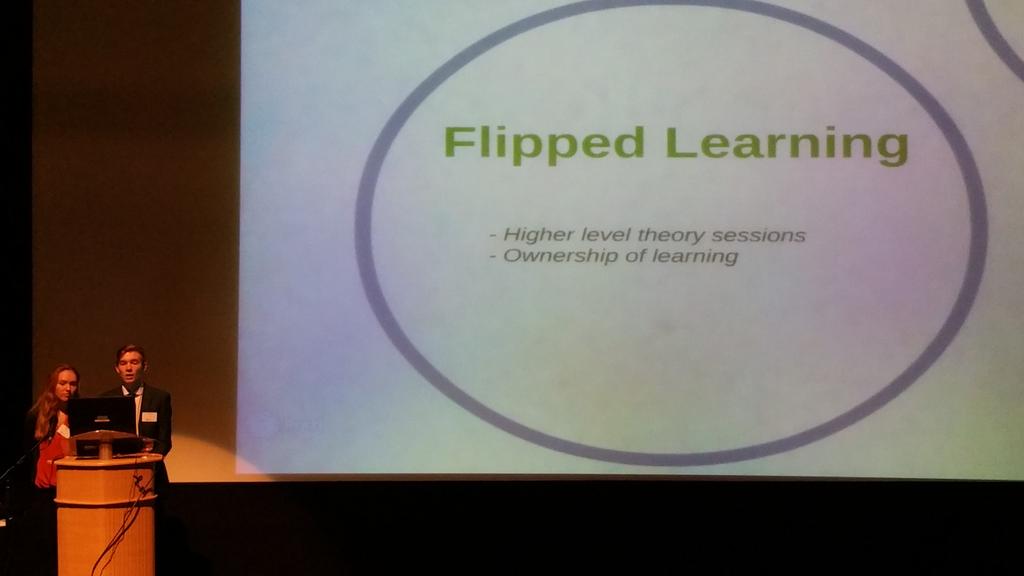 Two current Sports science and Public Service learners spoke convincingly that they value the opportunity for independent learning that helps prepare them for going on to learn at University level, and – if the resource exciting enough – will go home and keep researching online, really persuing a new interest.    Face to face learning still valued of course – especially on Monday mornings, they recognise the benefit of a live teacher getting them focused and working.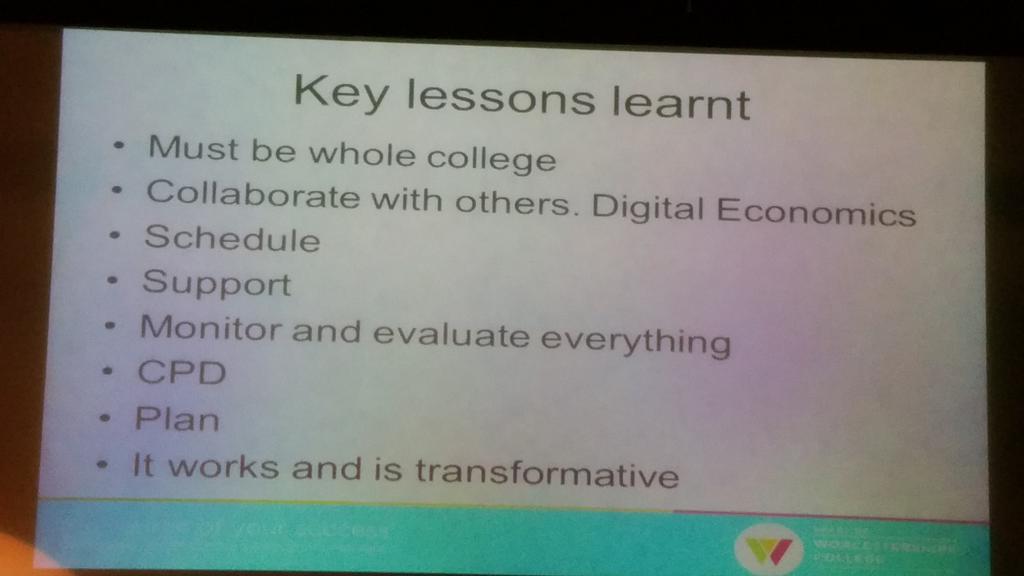 Peter Kilcoyne, eLearning director at the college, who's patient championing of the independent, online learning capacity in the college and across the Further Education sector, sums up the required formula for any learning provider to succeed, summarised here as:
Success =cross-college; partnership; time-tabling and handholding; CPD and planning
Wishing them well for another 5 years.
Try for yourself at http://showcase.howcollege.ac.uk/login/index.php  login as guest
The college is at the heart of a growing consortium of colleges sharing and developing resources specifically for FE – the Blended Learning Consortium – contact  pkilcoyne@howcollege.ac.uk